Kenyan Visa for Belgian citizens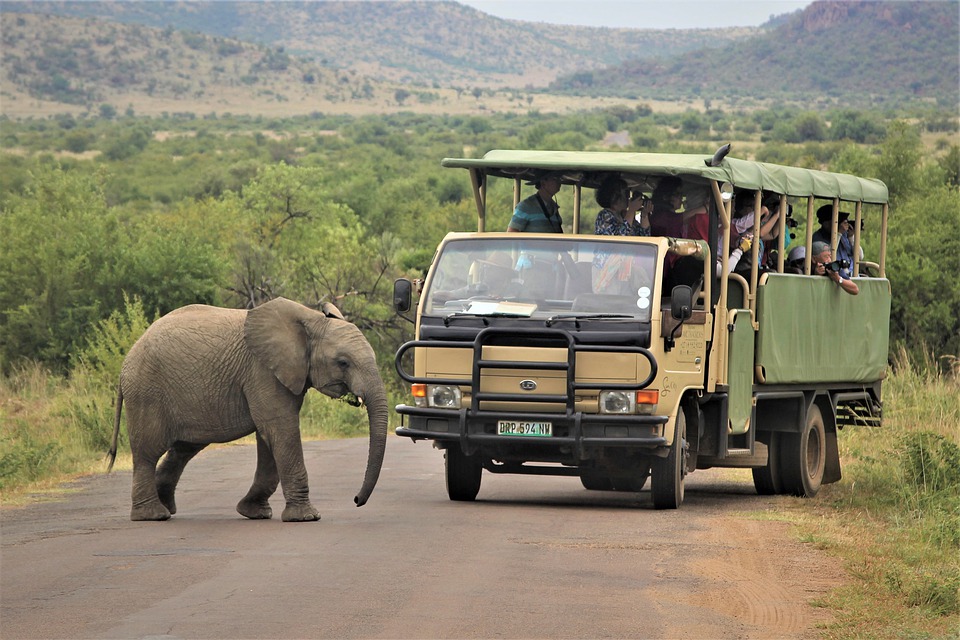 A visa is required for Belgian traveling to Kenya in 2020 and beyond. You can apply for a Kenya visa online at this website and do not need to go to the Kenyan Embassy.
What is a Kenya eVisa?
The Kenya eVisa is an electronic travel authorization issued by the Kenyan authorities. This travel authorization is mandatory. Travelers without a valid visa are prohibited from entering Kenya.
The electronic visa is offered for both vacation and business trips. With the Kenya visa, you can only enter once and stay in the country for a maximum of 90 days.

Requirements for the Kenya visa
To apply for a Kenyan visa for Belgian citizens, you have to meet certain requirements. Some of them are particularly important for the application process, especially during your stay in Kenya.
Requirements for the visa application are:
All travelers (including children) need their own passport, which is valid for at least six months at the time of arrival in Kenya and has at least one blank page
You can only arrive at one of the 10 specified airports, one of the 10 specified seaports or at one of the 11 specified road border crossings in Kenya (see page "Requirements Visa Kenya" for the list of places where you can enter)
By the time you apply for your visa, you must already know when you will enter and leave Kenya, and you must have specified at least one overnight stay
You need to upload one of the documents below:
ticket of your return flight (flight schedule), or
booking confirmation of one of your accommodations, or
a letter of invitation from a Kenyan organization or person in Kenya (not always necessary for a tour purpose)
Regulations you must comply with during your stay in Kenya:
You must have both your visa and the booking confirmation of your return or onward flight and your first accommodation printed out along with your passport during your entire trip
You may not enter into an employment relationship with a Kenyan employer without additional approval
You must not pose a threat to security or public order in Kenya
Belgian citizens must apply for their own visa, except:
Children who are under the age of 16 and who are accompanied by their parents and
Travelers who only land in Kenya for transit and do not leave the airport

You can apply for a Kenya visa online on this website. We are open 24 hours and 7 days a week. You must submit your application at least four days before your departure.
However, we recommend that you apply for your visa for more than two weeks before your departure.
The application process is divided into three simple steps.
First, fill out the Kenya visa application form.
You then pay the visa costs via PayPal or credit card. Then you will need to upload a photo, scan, or photo of your passport and booking confirmation.
After you submit your application, we will check for common errors. If we find errors or incompleteness, you will be notified immediately so that you can correct the application. After the issue, you will receive the Kenya visa by email.
If you have any questions, please read our Frequently Asked Questions page. If you cannot find the answer to your question here, you can always contact customer service by email.
Documents you need to have with you during your trip
To meet the requirements for the Kenya visa, you need to take some documents with you on your trip. You must take this with you in your hand luggage so that it can be shown to immigration or other authorities at any time during your trip. The necessary documents are:
Your passport
You must have the same passport with which you applied for your Kenya visa.
If your passport is not valid or long enough (at least 6 months from your arrival in Kenya) and you need to apply for a new passport, then you must also apply for a new visa.
The return ticket of your flights
You must take the booking confirmation of all your flights (arrival and return flight and possibly domestic flights in Kenya) with you on your trip.
Confirming the booking of your first accommodation
You don't need a booking confirmation of the entire stay. The airport authorities only need to know which place you are going to stay on your first night. You must print out the booking confirmation for this and take it with you to Kenya.