Kenyan Visa for Brazilian citizens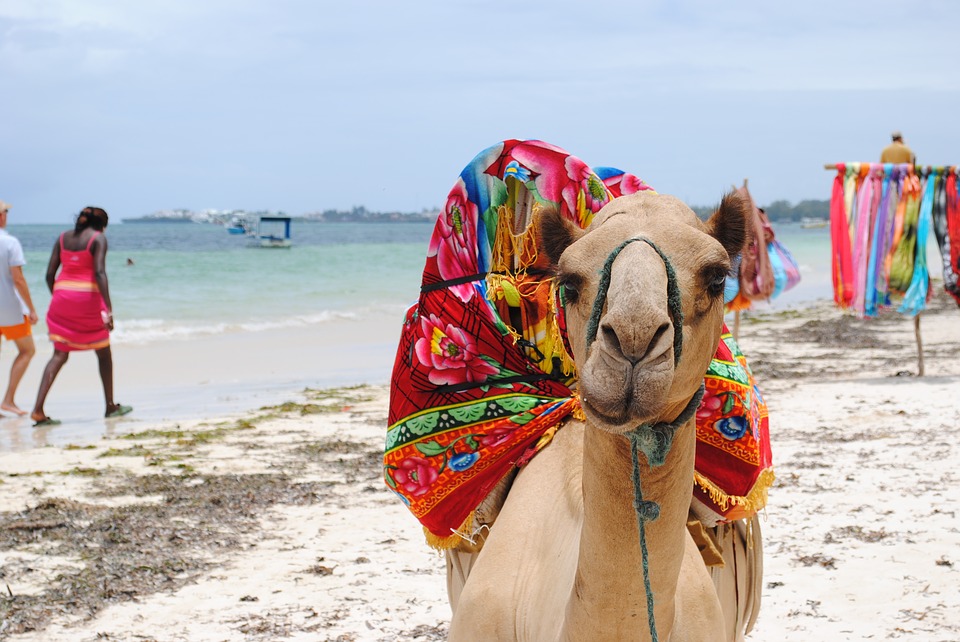 The Brazilian tourist is adventurous by nature and loves to experience new flavors, meet new cultures, celebrate at night, and especially live the holidays to the fullest.
It is for this reason that Kenya has become one of the countries preferred by Brazilian citizens since it offers a rich experience full of wonderful landscapes, spectacular wildlife, and beautiful beaches to enjoy as Diani or Malindi beach.

Step by step guide for Brazilian citizens to get an approved e-Visa to Kenya
Step 1: Set the reason for your trip, it can be for vacation or business. This is important because the documentation requested to approve your e-visa depends on the reason for the trip.
Step 2: Plan that the length of your stay in Kenya does not exceed 90 days since the travel authorization is only valid for those trips that do not exceed this period.
Step 3: You must have your passport of Brazilian origin updated with a blank page available for use.
Step 4: You must have a photo of yourself scanned in passport size.
Step 5: You must fill out the online form to apply for the approval of the e-visa to Kenya. It is advisable to have a translator since the most frequent languages ​​for filling out the form are English, Spanish, Italian, and French.
Step 6: If your trip to Kenya is for business purposes, you must have an invitation letter testifying where you will go to work and the time. In turn, a copy of the company's record will be necessary to prove its existence.
Step 7: If your trip is due to vacation, you must make the purchase of your return ticket in advance and book the hotel, since these data are necessary to fill out the online form. During the application, you will also be asked for your travel itinerary.
Step 8: Verify that the data provided in the online form are correct to avoid future complications. In any case, the service offers you advice by qualified agents that will help you during the application.
Step 9: Cancel operating expenses through your favorite credit or debit card. Mastercard, American Express, Visa, and Discover among others are accepted.
Step 10: Wait for a period not exceeding 72 hours to be approved. Once your application is approved, you will receive the e-visa to Kenya in pdf format in your email. Please note that if the travel authorization is not approved, you will receive a text message.
Reasons for Brazilian citizens to visit Kenya
Although the country is known for its incredible safaris, it also has a great diversity of paradisiacal beaches, with luxury resorts.
Among them is The Maji Beach Boutique Hotel, which also has swimming pools, spa, and exquisite food that suits all tastes. Followed by the Hemingways Watamu which offers a phenomenal view of the beach and an exotic atmosphere that makes you fall in love.
And you can't leave Kenya without staying at The Sands at Chale Island, the Travelers Choice 2019 award-winning resort, ideal for a few days of relaxation.

If you are passionate about new flavors and delight your palate with different cooking styles, Kenya is not far behind with its exotic flavors.
You should try their traditional dish called Nyama Choma which is a piece of elegantly seasoned meat which is accompanied by fried banana, potatoes, or ugali.
For fish lovers they prepare what is known as Tilapia, it is a fish from Lake Victoria which is cooked on the grill, followed with local vegetables and tomato salad.
When it comes to drinking you should try their exquisite coffee which they prepare with a touch of ginger and sugar for a better tasting.
For Brazilian adventurers who already have their e-visa to Kenya, they should sign up for a safari that includes a visit to Nairobi Park and accommodation in campaigns outside the park.
Entrance to the Maasai Mara which is gigantic to explore and also has options to stay in campaigns inside and thus observe nature closely.
Keep in mind that if you want to observe all animals such as giraffes, elephants, wildebeest, or zebras, you should focus your itineraries in places like Nakuru, Samburu, Amboseli, and Masai Mara.