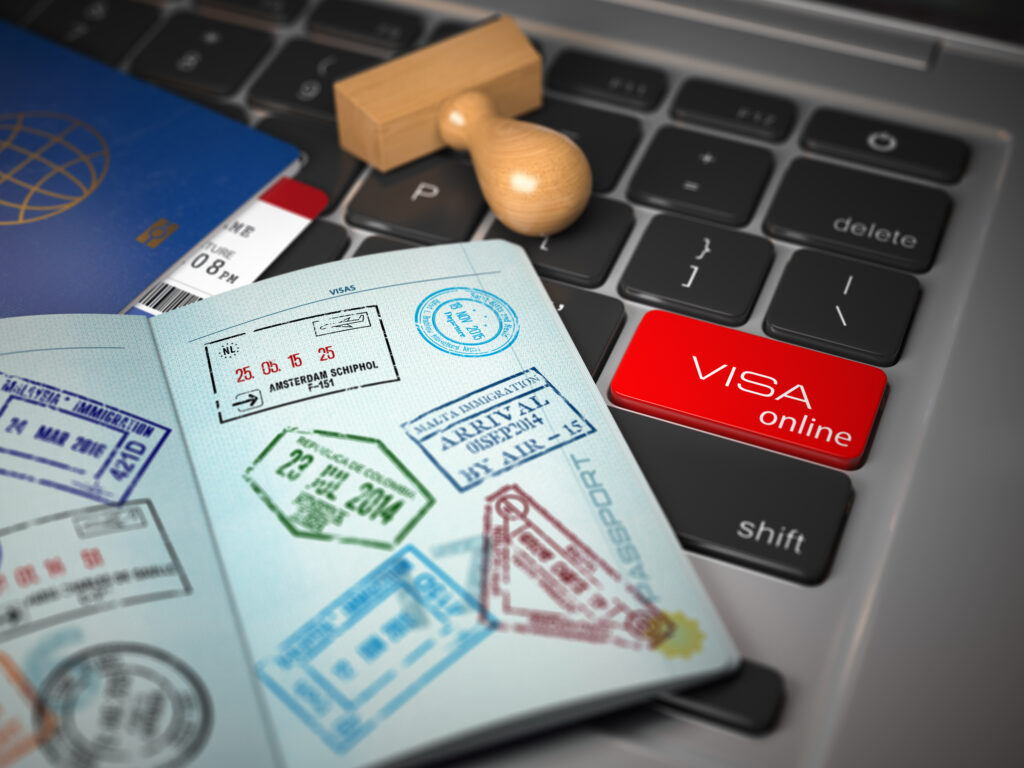 Kenya eVisa is a single-entry visa that enables travelers visiting Kenya using this entry permit to stay in the country for up to 90 days (three months).
An online application can be completed within a few minutes from home, and eVisa arrives at the applicant's e-mail address in a PDF form.
However, before starting the application process, ensure that you meet all of the Kenya visa requirements and gather the essential documents to ensure your application will be successfully approved.
The requirements differ depending on the visa type should you choose because each one serves a different purpose.
Tourism eVisa
Anyone who wishes to visit Kenya to meet their friends and family, go sightseeing, relax on a vacation getaway can make an online application for the Tourism eVisa.
What should applicants prepare before applying for the tourist visa:
a legible scan of the valid passport's bio-data page
a recent applicant's photograph that adheres to passport photo standards
proof of having booked hotel reservations
a copy of the return ticket
Business eVisa
Business eVisa serves for all business-related purposes of usage. Should you need to negotiate the terms of a contract, look for new cooperation opportunities, or handle any other business affairs in Kenya, apply online for the Business eVisa to Kenya.
But first, collect the following documents to attach to your visa application form:
a readable scan of your valid passport's bio-data page
a recent photograph of yourself that meets the passport photo guidelines
your company's registration certificate copy
the inviter's or Kenyan company representative staff ID
the ID of the inviter's or representative of the Kenyan company you're going to be working with
the inviter's/representative's bio-data page scan (from their passport)
copy of the passport's immigration status page of the inviter/representative
Transit eVisa
Transit visa stays valid for 72 hours (3 days) and allows its holders to transit through Kenya on their way to a final destination.
To prove that you're eligible for the transit visa, attach these documents to your visa application:
a valid passport's bio-data page scan or a photo
applicant's recent photograph
evidence of having booked hotel accommodation
a copy of the booked return ticket
a copy of the booked onward ticket
Besides attaching the above-listed documents to your visa application, make sure to double-check the provided data if it's correct to avoid any delays or issues with approval.
Kenya eVisa validity period
Kenya eVisa stays valid for 90 days from the visa issue date and serves as a single-entry permit. Applicant's passport and eVisa to Kenya are directly connected; thus, your passport must stay valid for at least 6 months from the planned entry to Kenya date.
Any changes to your passport data, losing your passport, or it's expiry lead to eVisa to Kenya becoming invalid.
To ensure the validity period will be as long as it can (90 days, three months), make sure not to lose your passport.
Whenever any of the mentioned situations occur, travelers need to apply for a new Kenya eVisa.
Additional Important Information
The following additional information is essential to note before applying online for the Kenya eVisa:
applicants need to prepare the above-listed documents to ensure a successful visa approval
travelers passports need to stay valid for at least 6 months past the planned entry to Kenya date
passports and eVisas are directly connected; any changes to your passport's data, it's expiry, or losing this document make your visa invalid
Kenya eVisa can be extended upon arrival; however, travelers will be charged for the additional days of the stay
Kenya eVisa is not a working permit; nonetheless, business-related activities are allowed, such as attending a business meeting, conference, or negotiating a contract
Prepare the essential documents to make your visa application positively approved. Make sure all your documents are valid, and all the data you provide is correct.