Kenyan Visa for Burkinabe citizens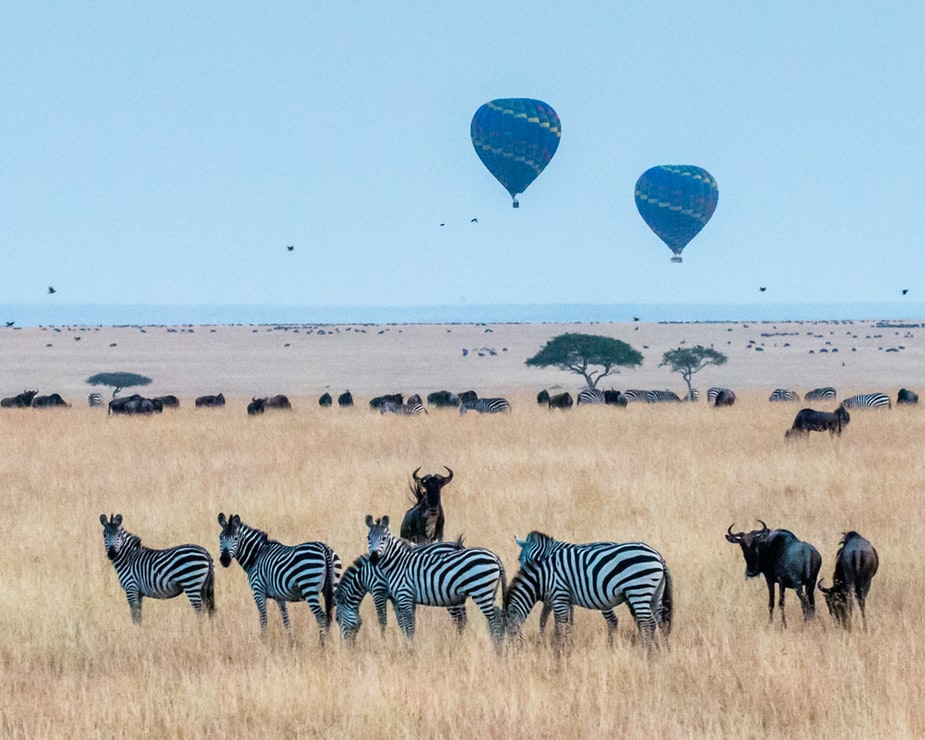 If you want to join in a wonderful adventure, you should certainly visit Kenya, a country full of incredible places to go on different safaris, meet ethnic groups and their cultures, but the best of all, is to relax on any of its impressive paradisiacal beaches, you will feel that you are in heaven.
Besides, you will be able to appreciate from closely the wildlife, to see the lions, elephants, zebras, or wildebeests in their natural habitat, everything from the Masai Mara reserve or Tsavo National Park.

First-time Burkinabe travelers' requirements to visit Kenya
Traveling to Kenya is easy and only requires you to have good time management to plan how your stay in the country will be.
You will first need to have a passport with at least 6 months validity and a blank page.
Then, make your purchase of air tickets taking into account the following considerations:
As it is your first time visiting the country, as a Burkinabe citizen you need an e-visa to Kenya, which will allow you to stay in the country for 30 days. So, your plane tickets should not exceed this time frame. The return ticket is a requirement for applying for your electronic travel authorization.
If the purpose of your trip is to move to Kenya, you need a regular visa, so you must first make the legal arrangements at the corresponding embassy. Once your visa is approved, you go ahead to buy your plane ticket.
On the other hand, if the Burkinabe citizen's purpose of travel is for business, i.e. he has been invited to a conference or business event, and the duration of the event does not exceed 30 days, he can similarly apply for an e-visa to Kenya but specifying in the application form the reason for his travel.
Note: a credit or debit card capable of making online payments is required to process the electronic travel authorization. This card will be used by the Burkinabe citizen to pay for the authorization fees.
How Burkinabe citizens can travel to Kenya on a budget?
Book your plane tickets online: the advantage of using the internet is that you can compare ticket prices between different airlines which allows you to buy the best deal, helping you to save an important amount of money that can be used for safaris or hotel reservations.
Train from Mombasa to Nairobi: taking this train saves you time as the journey only takes 4 and a half hours, so you will make even greater use of the time.
Travel as a group: some cities are very beautiful but can have a high cost, so traveling in a group will help you split the expenses and still enjoy those wonderful places.
Best places where Burkinabe travelers can relax in Kenya
The first place you should visit is Kericho, one of the counties in Kenya where tea is grown since 1924. In this beautiful place, you will find a warm climate that can vary slightly at night. Its large surfaces with different tea, corn, and wheat plantations will offer you an exclusive place to relax and forget the daily routine.
Secondly, the internationally known African Caribbean, Diani beach. It is a tropical paradise where its beaches have white sand and warm waters from the Indian Ocean, along with the palm trees is the best place to relax, sunbathe and free your mind. Moreover, you have the possibility to do activities such as scuba diving to explore the coral reefs and its fabulous seabed.
And last but not least, there is the spectacular Saruni Samburu Safari Campsite where you can relax at the top of a rocky outcrop dressed on Mount Kenya and Kalama Conservancy. You can admire the sunset over the beautiful view and see the transformation of the sky at night. Visiting this camp will leave you with an unforgettable experience.
In conclusion, when a Burkinabe citizen has been approved with an e-visa to Kenya, there are endless possibilities to enjoy the stay in the country, whether you go on a safari to see wild animals closely, stay at resorts to delight in the sun and sand or take part in the different sports activities that can only be experienced in Kenya.