Kenyan Visa for Haitian citizens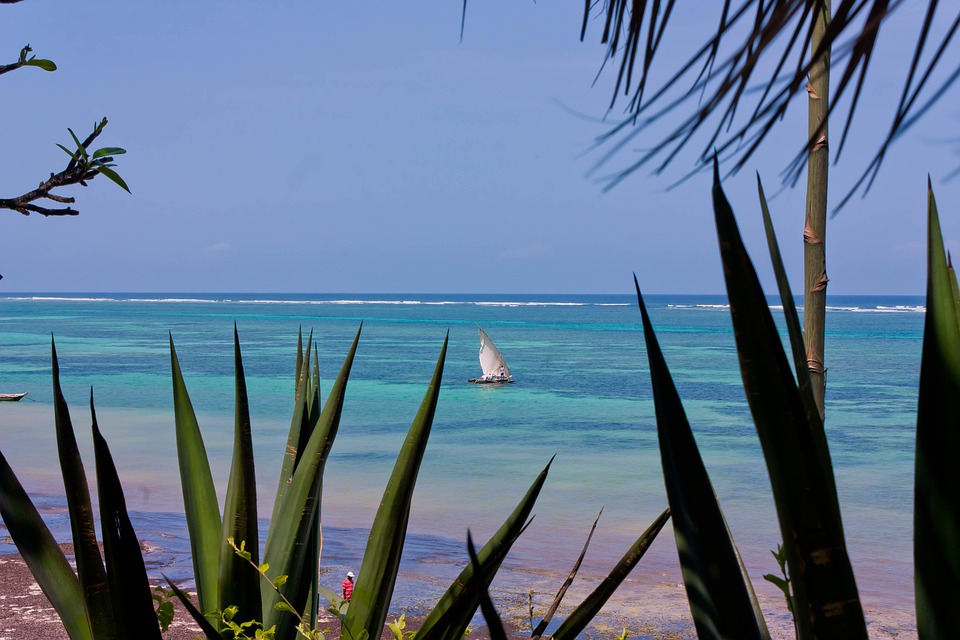 Kenya, located in eastern Africa, is an increasingly popular holiday destination. It attracts exotic nature, a view of wild animals in their natural environment, white beaches, and a fantastic climate that you will not find in other parts of the world in vain. 
The popularity of this country is growing year by year. Tourists from all over the world are choosing Kenya as their holiday destination more often, but what are the requirements on arrival? 
The fact is that to cross the border, the eVisa is necessary. The first step before booking your flight is to check if your nationality is eligible to get an electronic visa authorization.

Is Kenyan visa for Haitian citizens available?
 

At first, it is good to say that the Kenyan government introduced this huge convenience in September of 2015. From this time, travelers from more than 140 nationalities are eligible to obtain their eVisa and so Haitian citizens too.
 It is straightforward to get such electronic travel authorization, all you need is the device with access to the internet. The entire process can be done without leaving your home. There is no need to go through complicated procedures full of bureaucracy.
The process consists of three easy steps. 
The best place to apply is Evisa for Kenya, where travelers have assistance and help over the entire procedure. 
If you are already on the most recommended site, you need to complete the application form with the necessary data as name, surname, passport details, date of birth, permanent address.
The scan of your passport bio-data page and photo of the traveler is the crucial document that needs to be attached in the application.
Depending on the purpose of your stay, there can be some additional documents required. Once your data is checked and completed, it is obligatory to provide the payment using your credit card, PayPal, or another suitable way of payment.

Types of eVisa that are available for Haitian passport holders
 As mentioned above, there are three types of Kenya electronic visas. If you are traveling to Kenya as a tourist, you should apply for tourist eVisa, which is valid for 90 days from the date of issue and allows for a three-month stay while maintaining a single entry.
 You should apply for this kind of eVisa if you are going to spend your holiday there. When Kenya is only the transfer place in your journey, you require transit eVisa, which allows you to stay up to 3 days with the validity for 72 hours from the date of entry. 
This type needs additional documents like an onward ticket. The last kind of eVisa prepared by the government of Kenya is a business eVisa.
 So,  if the main aim of your travel is to attend a conference or have a business meeting, this is the type you want to choose.
Such a document allows crossing the border once with a stay for 90 days. It also has the same validity as tourist eVisa. 
For business purposes, you will be requested to attach a copy of an invitation letter will be requested from you. It has to be issued by the company located in Kenya under the applicants' names. 
What is obligatory for every traveler who wants to visit Kenya is to possess a valid passport for at least six months from the planned date of entry.
The processing time of Kenya eVisa for Haitian citizens is about two weeks, so you should think about applying in advance. 
Most relaxing holiday place in Kenya? For sure, Mombasa!
Mombasa is the second-largest city in Kenya, which boasts the largest seaport and airport. The coral island off the coast of the Indian Ocean, on which Mombasa lies, adds incredible charm.
Characteristic for the city are ivory fangs rising above the streets on Moi Avenue, which form the M-shaped gate. 
The coast of Mombasa is a region full of sandy beaches. The most famous resorts are Diani Beach with an unusual white sand beach and top-class hotels, and Kilifi, which is particularly sought after among lovers of water spots.