Kenyan Visa for Estonian citizens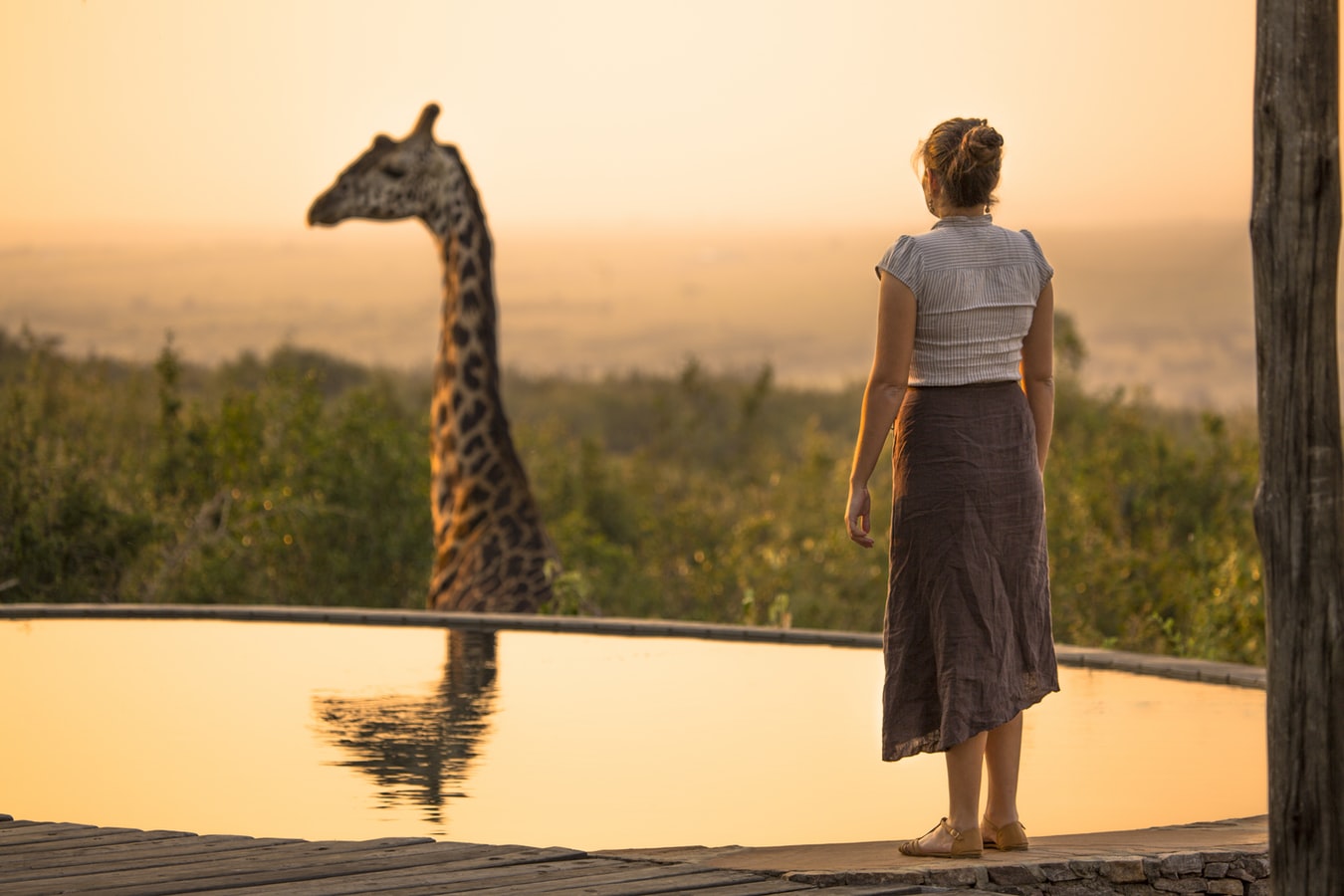 Why Kenya?
Are you thinking about a breathtaking journey to experience mother nature? Kenya is definitely one of the most extraordinary countries around the world.
Imagine being in the African Savannah, where tens of thousands of wild animals are right in front of you.
Masai Mara, which is named after Maasai people, has a lots of to offer. Among others: you can experience amazing wildlife such as lions, cheetahs, elephants, leopards, hippos, and zebras.


This kind of migration scene is something you are unable to experience by watching movies or visiting zoos.
Kenya is also one of the origins of humankind, where 2.5 million years of human fossils were excavated.
Kenya has more than 40 aboriginal ethnic groups. They have maintained their cultural heritage since ancient times, and they have not changed by advanced technology.
Kenya is undoubtedly the best choice for you to experience different cultures. If you are a lover of the ocean, southeast Kenya is along the Indian Ocean, where has rich and diverse marine species.
The long white coast and the colorful underwater world will also make you linger. Do you think Kenya is only suitable for traveling? Then you are surely wrong! Kenya is also the most industrially developed country in East Africa.
Furthermore, it plays a vital role in finance service between the east and mid-Africa. The fertile highlands produce high-quality crops.
Kenya became one of the most successful agricultural production areas in Africa.
This place possibly could be an excellent opportunity for investment or business cooperation.

Evisa to Kenya and the requirements for Estonian citizens
Since 2014, Kenya launched the electronic visa system, Estonian valid passport holders can apply for an electronic visa before traveling to Kenya.
Kenyan e-visa is an electronic version of a permit that gives you the right to enter Kenya for specific activities and purposes.
The procedure for applying for an electronic visa is simple and saves your time.
You don't have to print out all the documents and forms to apply in person at the embassy.
Only a few simple steps on the internet, the application can be completed.
As mentioned before, eVisa allows you to do particular activities in Kenya.
There are three types of eVisa, which are Transit, Tourist, and Business.
Unfortunately, there's no option for groups or family applying together. Each person with a valid passport is required to have a visa to enter Kenya. Each application costs 99 EUR.
Transit eVisa: This type of visa allows you to stay in Kenya for a short period then heading to the other country. You are entitled to stay in the country for up to 72 hours. Within this time, you can leave the airport and have a peek of this beautiful land. The required documents for obtaining transit eVisa are passport copy, photo of the applicant, and an onward ticket.
Tourist eVisa: For sightseeing and visiting your friends or relatives, you need to have a tourist eVisa for your entry. The visa is valid longer than the transit visa. This visa is valid for three months. Within this period of time, you are free to enjoy this astonishing world with rare animals and natural landscapes. In order to apply tourist eVisa, you will need to prepare a copy of your passport and your photo.
Business eVisa: The business eVisa is designed for people who would like to take part in activities related to business purposes, such as participate in exhibitions, attending meetings with their partners in Kenya or looking for business opportunities, etc… This type of eVisa has the same validity as tourist eVisa.


You are allowed to stay in Kenya for up to 3 months. As for the required documents, you need to provide a copy of your passport, photo, and a business invitation.
Please note: Travelers with the age of 16 or under are exempted from applying eVisa. Only need to provide a valid passport to the immigration officer at the borders.
How to apply e-Visa?
As we mentioned earlier, eVisa to Kenya is a type of visa applying through the internet. To start the procedure of the eVisa, by clicking " APPLY ONLINE FOR AN EVISA."
Please insert the data according to the guideline. Then attach the required documents with digital files.
The last step is making the payment. Our specialist will review your application before forwarding it to the government.
Finally, you simply need to wait for 72 hours for your eVisa result!