Kenyan Visa for Guyanese citizens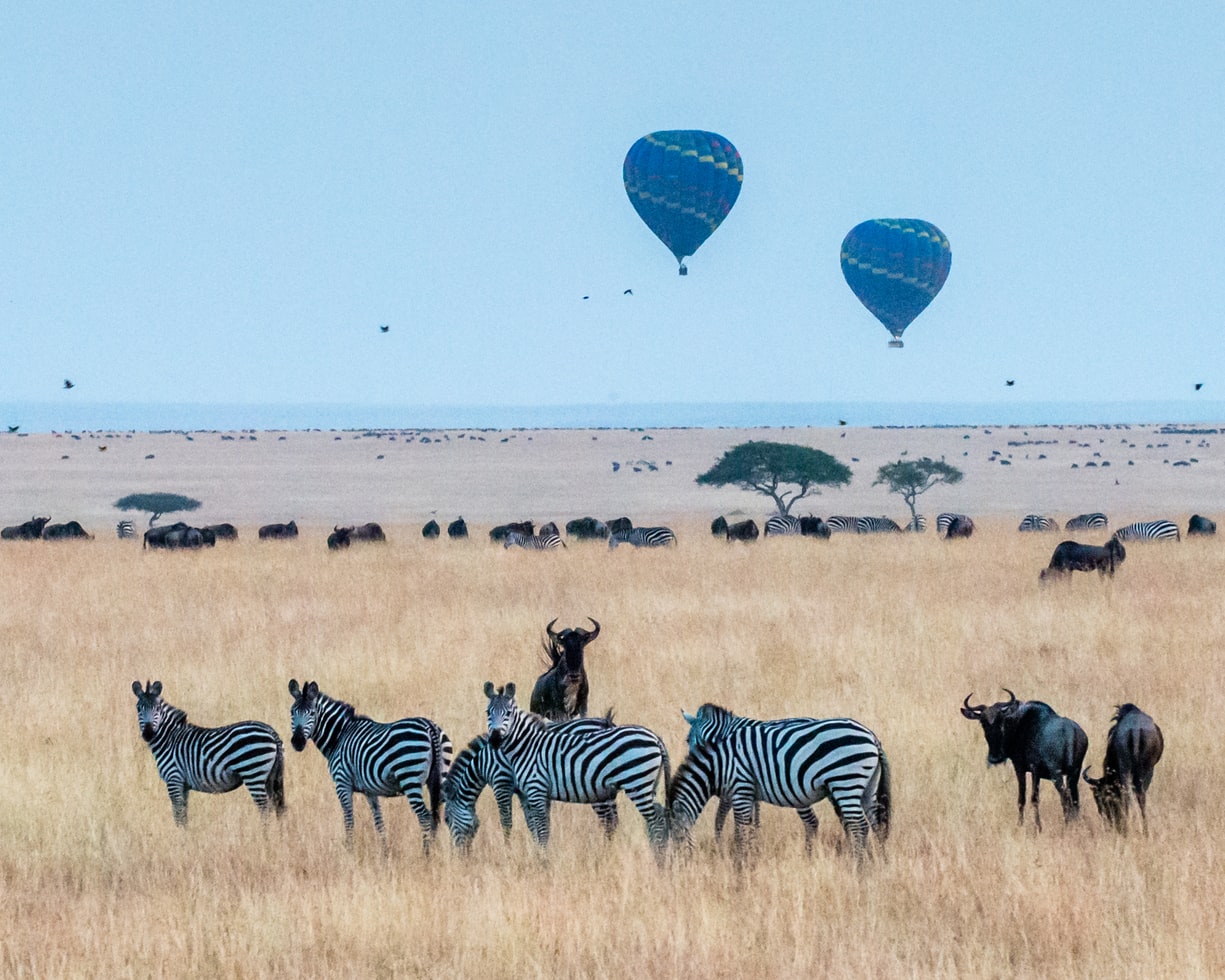 Travel enthusiasts tend to choose more and more distant holiday destinations for their annual retreat. Travelers from Guyana have selected their personal favorite for sure. It is no secret that Kenya is one of the most appealing countries in entire Africa.
One in the lifetime possibility to experience a Safari, getting emotional over the breathtaking sunsets on the beach, and challenging hikes are definitely the main factors why travelers from all over the world choose Kenya over other destinations.
With the amount of tourist and business visitors entering this remarkable country each day, it would be impossible for the Kenyan immigration to not replace their visa policy.

The system based on applying for a regular visa, after making the appointment with the closest Embassy is fortunately considered to be a part of ancient history. Currently, almost every nationality is eligible to apply for an eVisa.
It's an electronic authorization that enables all applicants to get the government-approved document without ever having to leave their homes.
Guyanese citizens have been permitted to apply online as well. For completing the entire application you will just need a couple of spare minutes and a device with Internet access. If you don't have any further questions, you can fill out the application online for a Kenyan eVisa by following the instructions on the website.
What are the requirements for a Kenyan visa for Guyanese citizens?
 Each Guyanese citizen who wishes to enter Kenya wants to enter Kenya or even transit through the country territory needs to apply for an eVisa. Each applicant has to enroll in a separate application.
There has been no family or group application predicted. The only age group that has been exempt from this duty is 16 years old or younger minors.
Each applicant is compelled to apply with a passport which validity exceeds 6 months from the planned date of entry to Kenya.
The rest of the requirements are dependable on the purpose of stay in the country territory.

What are the types of Kenyan visa for Guyanese citizens and what documents are required to apply online?
While travelling to Kenya as a tourist, you are going to be expected to provide 2 additional documents. Passports' biodata page needs to be provided for each application.
All details have to be visible, there can be no glares on the scans and all four corners have to be visible on the final copy provided. Please make sure to not cover the bottom 2 lines of your passport.
The other document that cannot be neglected is the photograph of an applicant. It doesn't need to be taken by a professional; it might as well be a selfie taken on the plain background.
If you are planning on visiting Kenya with business intentions, you need to provide one additional document apart from the above mentioned. An invitation letter will be required. It has to be issued under the applicants' name, by the company located in Kenya.
While transiting through Kenya, please make sure you will be leaving the country within 3 days form your planned arrival.
Transit eVisa is an authorization valid from the specified date; provided in the application, that allows a 72 hours stay in the country territory. If your stay is exceeding the mentioned period, you are obliged to apply for a tourist eVisa.
Once you have confirmed that you are entering Kenya in strictly transit purposes, please prepare the following documents to attach to your application: passports' biodata page copy, a photograph and an air tickets copy (proving that your stay doesn't exceed the mentioned time frame).
If you are currently unable to attach any of the mentioned documents or while inputting your data you have experienced any technical issues, please contact us on support@evisa.express and attach the requested as an attachment to the email.
What are the steps of applying for a Kenyan eVisa for a Guyanese citizen?
The whole process has been simplified to 3 manageable steps. Due to this fact, you won't be needing more than a couple of minutes to complete the entire application.
Firstly, you are going to be requested to provide essential details.
At this point, all you need to do is input information such as your name, surname, passport details, or current address. Once you have completed the initial step of applying online for Kenyan eVisa, you are going to be requested to attach the required by the government of Kenya documents.
Regardless of the purpose of your stay in the country territory, each applicant is compelled to provide passports' biodata page copy and a photograph.
If you are traveling to Kenya as a tourist no more additional documentation will be requested. Once you have completed both stages, you will be asked to select the most convenient payment method.
Now when you know all the requirements and details regarding applying for a Kenyan eVisa for Guyanese citizens, use the link to apply online.