Kenyan Visa for Indian citizens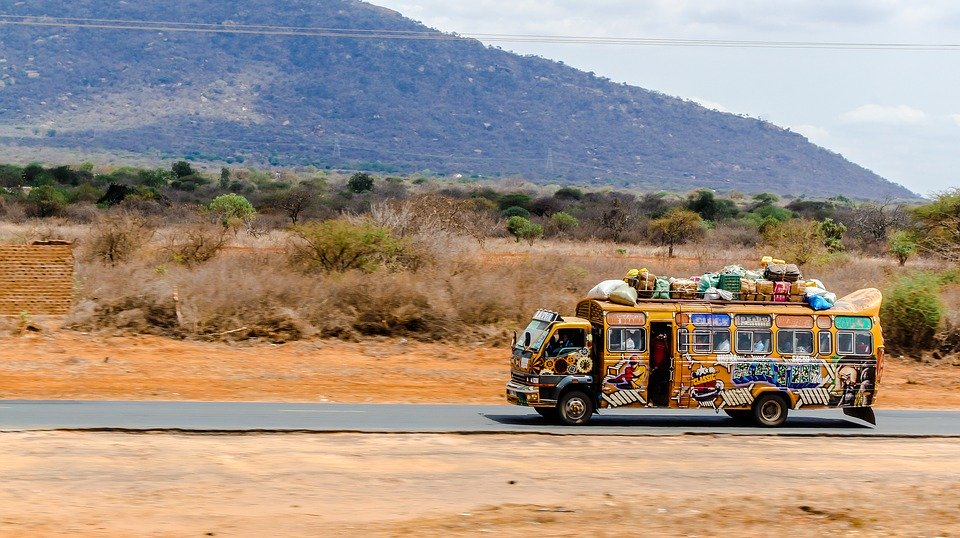 Stand face to face with animals from the African Big Five! See the Maasai dance – the last authentic African tribe that is still cultivating its traditions! Finally, experience the tropical sun on paradise beaches.
It is all possible – if you choose Kenya as your holiday destination. Before such a trip there is a lot of things to catch up, but the crucial one is an electronic visa that will allow the entrance to the country territory.
Getting electronic travel authorization is obligatory, but not everyone can use this convenient method. That is why it is necessary to check if nationality from your passport is on the list of eligible countries.

Is Kenyan visa for Indian citizens easy to get?
In September 2015 the government of Kenya had made facilitation of applying for eVisa.
The increased tourist traffic caused those changes at the borders. At the moment, more than 140 nationalities are eligible to apply for eVisa.
From now on, the whole process does not require an embassy meeting or even leaving your home.
Kenyan visa for Indian citizens is also available to apply online as Indian nationality is on the list of qualified countries. The best way to start applying is to get on the site Evisa for Kenya and fulfill the application form, which is clear and straightforward.
The applicant needs to answer several questions like name, surname, passport details, marital status. Email address should also be provided in the application, as after applying you are going to receive confirmation of the submission on your email and after approval final eVisa Kenya document.
Such an electronic visa must be printed, and the traveler needs to show it on arrival to immigration officers. It is necessary to remember that it is very important to attach a scan of the passport information page and photograph of the applicant.
It does not need to be a professional photo and it cannot be older than six months. In every step of the application, you will be assisted with eVisa specialists.

What are the types of Kenyan e-Visa and which should I choose?
While filling the application form of our electronic visa to Kenya, it is necessary to choose an appropriate type of eVisa.
The processing time of the application is about 14 days, so it is good to apply in advance. At the moment there are three types available which would cover almost all purposes of stay.
When you are planning to spend your holiday in this beautiful country, tourist eVisa is required. The validity of this document is 90 days from the date of issue, and you can stay in the country territory for three months with a single entry.
Of course, some travelers are going on a business trip to attend the conference or have a meeting. The Kenyan government has prepared a business eVisa which allows for single entry with a stay up to 90 days. The document is also valid for 90 days from the approval date.
Sometimes tourists are traveling to other countries like Tanzania and Kenya is only the transfer place. For such purpose, the traveler has to apply for a transit eVisa.
This electronic travel authorization allows you to stay for a maximum three days, and what the most essential – it is valid for 72 hours from the date of entry and the traveler needs to attach an onward ticked in the application.
In the case of business eVisa, there is also an additional document required – an invitation letter from the company in Kenya and the registration of the traveler's company.
When all data is complete, the last step is to proceed with the payment. It can be made with a credit card, PayPal, or another selected method of payment.
The passport of the traveler needs to be valid for at least six months from the date of entry, and without this document excepting eVisa, you won't be able to enter the country territory.
What makes Kenya such a popular destination?
If you love fun and adventure, Kenya is a melting pot with an endless array of activities and destinations that promise unforgettable joy. It is the world center for animal safaris and active vacations.
Enjoy wildlife safaris, bird watching, windsurfing, kayaking, mountain biking, snorkeling, scuba diving, hot air ballooning, mountain climbing, and many more enjoyable activities.
Apart from the mentioned, try eating Kenyan kitchen with the locals, or sip wine aboard a sailing dhow on the calm waters of the Indian Ocean. Whatever your interests, you will be spoiled with choices in Kenya.