Kenyan Visa for Chilean citizens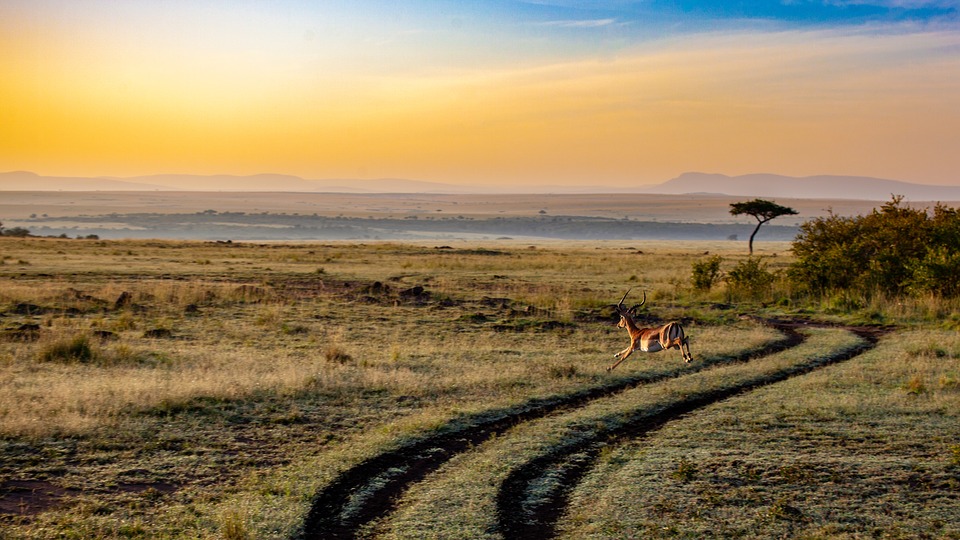 Trip in Kenya is the best for fans of unusual vacations & unique places. Hot Kenya will give thrills and unforgettable emotions to those travelers who dare to get acquainted not only with the postcard coast of the Indian Ocean, but also dare to climb deep into the continent, where lions and hyenas roam, herds of antelopes and zebras jump, and elephants and hippos parade along the savannah.
The government of the African country, in order to stimulate the development of tourism, has introduced an e-Visa system, so today obtaining a Kenyan visa for Chilean citizens is a fairly easy and quick procedure.

Top 3 best places to visit in Kenya
A huge variety of possible entertainments amazes all tourists visiting that unique country. Topping the list, of course, is wildlife watching. In particular, here you can:
– Take part in a safari and watch wild animals in their natural habitat.
Safari and Africa are inseparable things. About 250 thousand tourists go to ride jeeps on the prairies in Kenya every year. If the original purpose of the safari was hunting, now these are peaceful excursions to the savannah, accompanied by a guide.
A safari is an exciting adventure, a way to plunge into the wild and look at animals such as a lion, leopard, rhinoceros, zebra, elephant, buffalo, and others in their natural habitat.
– Visit Amboseli National Park and enjoy the view of the highest mountain in Africa – Kilimanjaro.
Amboseli Park is one of Kenya's most stunning places: it offers incredible views of the plains and mountain range with the highest point – Kilimanjaro volcano, which is best admired at dawn and sunset.
This place is famous not only for breathtaking landscapes, here, in addition to many wild animals, but there are also more than 400 species of birds, including a rare species – the marabou vulture.
Amboseli Park is almost the only place in Africa where you can drive up close to grazing elephants or see a black rhino that is on the verge of extinction.
– Travel around the unique Lake Victoria.
The majestic Lake Victoria is the second largest in the world (after Lake Superior in the USA). Due to the very hot and humid air near Victoria, a special microclimate has formed, which is favorable for plants such as reeds and banana palms, as well as for various species of insects.
The shores of the lake are loved by crocodiles and hippos, and lake water attracts millions of timid antelopes and gazelles to the watering place. The reed thickets are home to a huge number of birds, including herons, storks, ibises, cormorants.

How to get to Kenya?
Kenya has three international airports: Jomo Kenyatta International Airport in Nairobi, Moi International Airport in Mombasa, and Moi International Airport in Eldoret. Airports are served by various international carriers, including the national airline Kenya Airways.
Kenya can be reached by road from Tanzania, Uganda, Ethiopia, Sudan, and Somalia. Registration of immigration documents is carried out at special border points.
You can also get to Kenya by sea, and in this case, registration of immigration documents is carried out in the port.
When is the best time to visit Kenya?
If you are in search of the best time of year when it is better to go to Kenya, then you should know that there are two rainy seasons in the country – short: from October to December and long: from March to June. Most precipitation falls on the coast of the Indian Ocean and in the mountains.
Due to daily rainfalls, Kenya considers spring and early summer to be the low season. The rest of the calendar year can be attributed to the "high season" in Kenya.
The best period when it seems most comfortable to trip to Kenya in July – August. At this time, you can enjoy not only an extreme safari but also a calm and peaceful beach holiday on the Indian Ocean.
The weather in Kenya in winter is hot with an average air temperature of + 32 ° C. With the onset of the first winter month, the period of the short rainy season ends, and the number of tourists increases. Safari tours are considered the most popular entertainment among tourists at this time.
Weather in Kenya in the spring promises to be warm, but rainy. In addition to high temperatures and intense rain, the Indian Ocean is unbearably stuffy and humid. With the onset of summer, many festivals and holidays are held in the country.
Warm weather conditions will allow you to go on a safari tour to Kenya in the summer or enjoy a relaxing holiday on the Indian Ocean.
If you still do not know when to fly to Kenya and what to expect from this uncharted African country, then visit it in September. At this time, the so-called "tourism week" is held, which is accompanied by all kinds of entertainment, excursions, and delicious treats.
To obtain permission to single entry Kenya, you will need:
Correctly completed e-visa form with all the details required
One blank page in the passport of a citizen of Chile
Return flight ticket
Chilean citizens wishing to apply for an e-visa to Kenya must visit https://www.evisa-kenya.com and fill out the form, including such information as full name, date of birth, nationality, profession, and contact details.